Discover the latest and the most detailed data on lotteries in online casino in Canada – the favorite national gambling opportunity. Keep reading, and we'll tell you about the main demographic and economic peculiarities of this game, and share some insight on the awareness and participation rates throughout the country.
Demographic Points
Interestingly enough, there are some differences in attitude towards lotteries throughout the Canadian provinces. This may be related to a varying amount of casinos and ticket outlets operating in each region, or to the availability of official internet opportunities approved by local authorities.
Participation Across Canada
According to the CGA (Canadian Gaming Association) study of the past year, the highest level (88%) of participation in lottery games is observed in the Atlantic Provinces of the country, such as New Brunswick, Nova Scotia, and Prince Edward Island, while the lowest rate is in the Quebec regions (79%). Speaking of the age of players, it does not differ much, with more than 80% of them being usually older than 35 years.
Lottery Awareness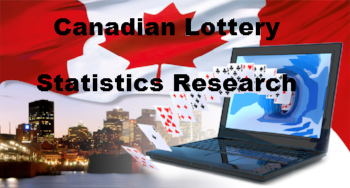 This gambling activity has an amazing level of awareness among the local population. This statement is easily illustrated with numbers. Over 60% of casino visitors in Canada affirm that they buy lottery tickets with varying frequency. 8% of them always try their luck with this activity, 13% do it fairly often, 21% participate incidentally, and 19% go with this option infrequently.
Financial Analysis
As you see, the numbers are great, but what can be said about the money? Are these statistics powerful enough to make a solid share of the revenues of a betting room? After all, any business operates according to its financial turnover, as it is a proper base for the analysis of future tendencies.
Luckily, the trends affirm that this segment of the gambling market is highly successful and lucrative, so we can expect its further development in the years to come.
Online Casino Sales
In 2015, Canadian lotteries made over 9 billion dollars in sales. Ontario held the most significant share of this number (3.39 billion), with Quebec (2.71 billion) following a little behind. Most likely, these astounding numbers were even greater in 2016, although there's not enough statistical evidence to confirm this statement at the time being.
Provincial Profits
Sales are great, but profits are what ultimately matters. Luckily enough for Canadian lottery providers, numbers on this subject are highly lucrative for their business. In 2015, they amounted to 2.43 billion dollars.The largest contributor was the Quebec region (940 million), followed by Ontario (839 million) and the Atlantic provinces (376 million).
The said statistics imply that this particular segment of the gambling market is unbelievably beneficial for the financial well-being of the country, and it needs to be further developed to maintain and increase revenues.